Philippine Business Tools (PBT) is a website that curates all the information you need to know in order to start, manage, grow, and close a business in the Philippines.
Running a business in the Philippines is not an easy feat. You'll often hear business owners constantly complain about red tape and bureaucracy in the government. Open social media and you'll read about protests how the government isn't supporting innovation and even moving backward.
Be that as it may, businesses support the Philippine economy. They are the main source of income for millions of Filipinos. That's why it's imperative that businesses grow and succeed.
With increasing urbanization, a growing middle class, and a large and young population, the Philippines' economic dynamism is rooted in strong consumer demand supported by a vibrant labor market and robust remittances.

—World Bank
Who this is for?
PBT is for business owners, entrepreneurs, ex-pats, or anyone who plans on having their own business one day.
People working in HR, admin, accounting and finance will also benefit from this newsletter as the contents will also cover policies and other regulations that affect their work.
Despite improving its rankings in the World Bank's Ease of Doing Business 2020 report—ranking 95th from 124th last year, there's still a long way to go.
Right now, there's no single resource where you can find everything you need to know about having a business in the Philippines.
This is PBT's goal. This is my goal.
Who's behind PBT?
Thanks for dropping by!
My name is Ariel Lim. I'm a consultant and I love working with SMBs to help them grow their businesses.
One of the things I learned early was the constant struggles of other business owners when it comes to policies and regulations set by the government.
The biggest culprits? Low transparency and confusing legal jargon.
That's why when I was handling the marketing for Full Suite, the first thing I did pull back the curtain on the different government processes. I wrote content on frequently asked questions such as:
How to register a corporation with the SEC
How to register a sole proprietorship
How to file X tax return
What's the difference between VAT and non-VAT
And a whole lot more. This grew the company's blog from ~200 visits a month to ~28,000 when I left the company. Currently, the company's averaging ~40,000 views a month.
This made me realize that there is a need for a single site on everything you need to know about running a business in the Philippines. And without a hidden agenda, aka trying to sell you a service, I plan on bringing the same passion without the limitation here at PBT.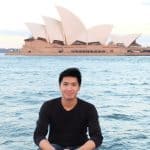 Why I started PBT?
For the longest time, I've been fascinated by businesses. This led me to work with startups and other businesses.
When I tried registering a business a decade ago, there was virtually no website or online resource about this topic. Today, there are a bunch of websites about this topic. Unfortunately, most of these resources are either outdated, incomplete, or misleading.
Another unfortunate fact is that these resources all come from accountants and lawyers. None are coming from an entrepreneur's perspective. And I believe this is what's important—cut through the noise and really uncover the challenges by business leaders, not focus too much on the legal mumbo jumbo.